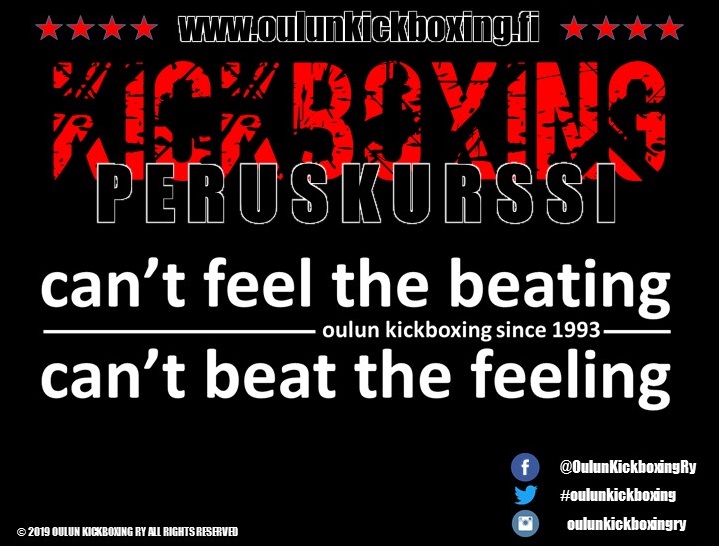 OKB ry:n järjestämä potkunyrkkeilyn peruskurssi alkaa tiistaina 3.9.2019 klo. 19:30 seuran salilla.
Kurssimaksu 85€
opiskelijat 70€
OKKL sporttipassilla 45€

sisältää peruskurssin, loppuvuoden jäsenmaksun sekä tapaturmavakuutuksen peruskurssin ajalle. Kurssin kesto 10 viikkoa. Lisätietoa peruskurssista löydät täältä.
OKBs kickboxing basic course start on Tuesday 3rd of September at 7:30 PM in Club's gym.
Course fee 85€
students 70€
OKKL sportpass 45€
Includes the basic course, membership fee for the rest of the current calendar year and insurance for the duration of the basic course. More information about basic course can be found here.